If you're a big fan of juicy sticky messy foods - this dark spiced rum Jerk chicken recipe won't disappoint!
Last week we experimented with using our Peat Smoke flavouring to add a charred smoke flavour to BBQ'd steak. I'm a big fan of Jamaican inspired food and having just distilled and flavoured a few bottles of Top Shelf Dark Spiced Rum, I thought I'd try a new recipe. I love messy, flavourful food that you can eat with your hands and this is just that! It takes about 8 hours to marinate, but it's effortless to cook and totally worth it! The cinnamon and clove notes really shone through in the end result.
WHAT YOU'LL NEED:
Juice from 1 lime
½ cup diced red onion
Fresh ginger, about an inch long, diced, garlic
2 cloves of garlic, crushed
1 tablespoon of Allspice
Bunch of fresh thyme sprigs (or fresh coriander if you're in the I love coriander club)
2 teaspoons of cayenne pepper or one of your favourite chillies
1 teaspoon salt
½ teaspoon black pepper
1kg chicken nibbles/chicken thighs
---
HOW IT'S DONE:
In a blender, combine the rum, lime juice, red onion, ginger, allspice, cayenne pepper/chili, salt & pepper and blend to a chunky sauce.
Add chicken to a dish and cover with the sauce.
Marinate in the fridge overnight, covered for 8 hours.
Cook chicken in sauce, on a medium heat BBQ.
Eat with your hands and a bib and enjoy!
I paired the chicken with a rice mix of coriander, pineapple, red onion and a bit of lime juice and it was de-lish! If I were to do this recipe again however, I would try adding some brown sugar in the marinade to add that great stickiness that you get with jerk sauces.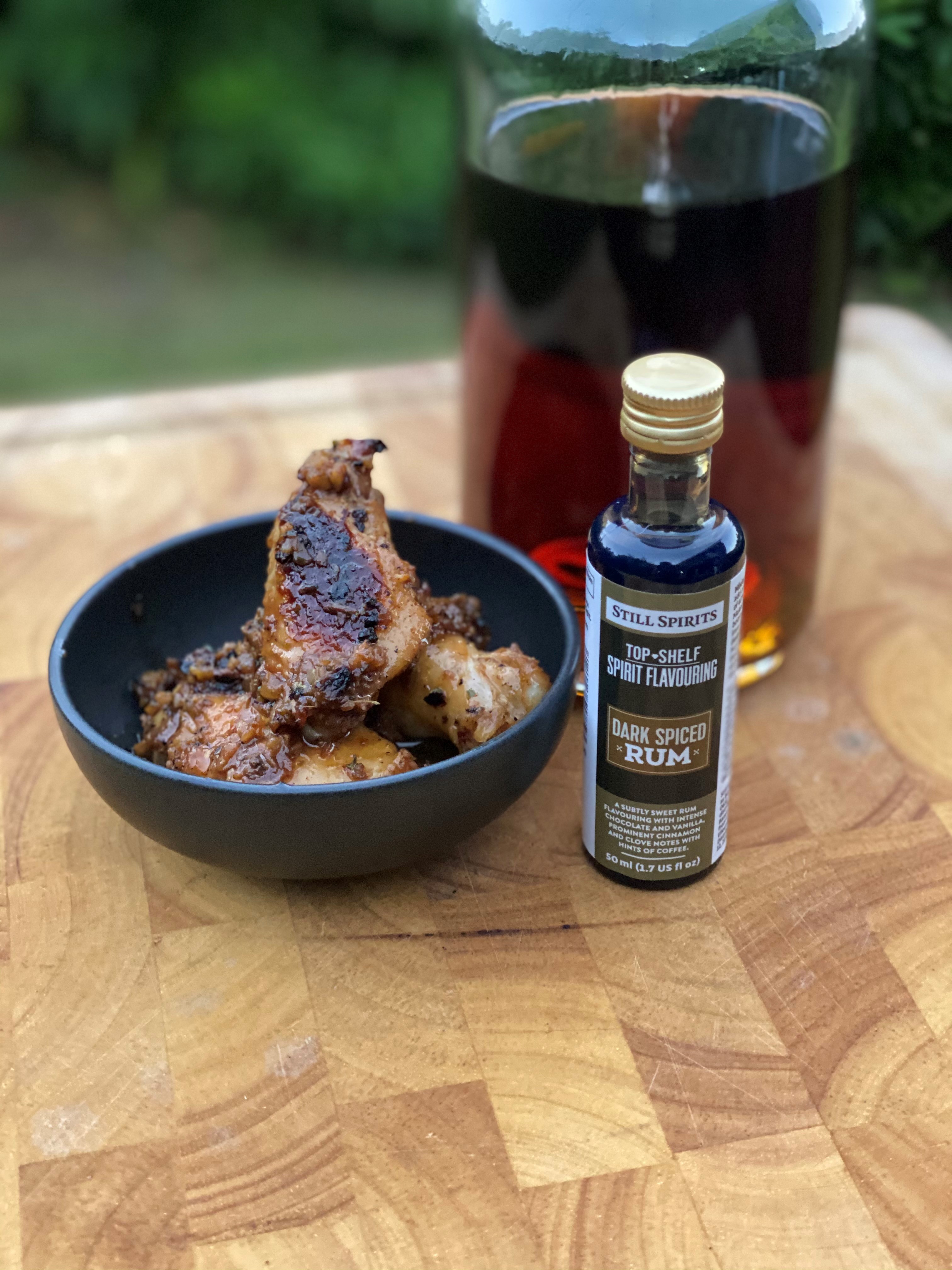 ---
Head to your local Still Spirits stockist to pick up your ingredients and get experimenting today!
Don't forget to share your creations with us on our Facebook page or tag us on Instagram. As always, if you have any questions, please feel free to contact us via social media, leave a comment below, or send us a message directly here.