Master the Distiller's Art
With a full range of distilling products, you can easily make neutral or flavourful spirits that evoke the taste and quality of your favourite spirits and liqueurs. The best part? You can make them all from the comfort of your own home.
Our Purpose
Here at Still Spirits, we want to help you master the distiller's art. We aim to inspire you to do your own distilling; encourage your craft and creativity; and enable you to make truly great spirits at home. Our ethos has always been to make it simple, easy, and fun for anyone to get into the hobby we love.
Our History
In the early 90s, Still Spirits sprang to life in a small homebrewing store in Wellington, New Zealand. Our founder saw that beer makers were wanting to explore spirits too, so he started providing what they needed to get started.
Decades later, we've grown our reputation, our knowledge, and our product range. Still Spirits is the world leader in still technology, distilling products, and spirit flavourings. As makers ourselves, we love that there are people who share our passion for distilling. And we're proud of how far we've traveled — we currently distribute our Still Spirits range in New Zealand, Australia, USA, Canada, UK, Europe and South Africa.
Our Products
Thanks to our scientists, lab technicians, and product development team, we're always leading the way with new innovations. With our world-class home distilling equipment, ingredients, yeasts, and flavourings, you can make your own exceptional spirits at home.
Almost any alcohol-based drink is possible with our recipes and ingredients. You can make what you want, your way, modifying alcohol content and experimenting with additional aromas and taste profiles.
Enjoy!
Still Spirits - the world leader in still technology, distilling products and spirit flavourings.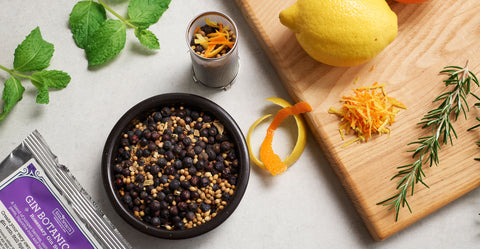 Still Spirits support the safe and responsible use of alcohol.
Still Spirits is a responsible provider of spirit making products, and is committed to public safety and the responsible use of alcohol. Still Spirits also supports the observance of laws in regards to the home distillation of alcohol and the minimum drinking age in your country. For best results, and for the sake of your health, Still Spirits recommends that you do not drink spirit at more than 40% alcohol by volume. 
Note: If you consume alcohol over 60% by volume, alcohol poisoning will occur leading to death or serious permanent injury.