The zero-effort magical ingredient to cooking & enjoying a good steak!
Open up a whole new world of wood smoke flavours that your taste-buds (and friends) will thank you for!
The best way to cook a steak can often leave people divided, and while cooking your steak correctly is certainly key, it doesn't always bring out the flavour.
There's a reason smoking meats has become so popular - that musky, smoky charred flavour not only tastes delicious, but the smoking actually changes the meat texture, making it juicy and succulent.
We know nothing beats a true smoked piece of meat - but if you don't have a smoker or you're strapped for time, here's a quick hack using our Still Spirits Whiskey Profile Range Peat Smoke flavour.
FOR THE SMOKY STEAK:
INGREDIENTS:
Steak of your choice
Oil
Salt
Still Spirits Whiskey Profile Range Peat Smoke flavouring
METHOD:
Cover the steak in oil.
Add 8 drops of Still Spirits whiskey profile range peat smoke flavouring to each side.
Add salt to taste
Cook as usual - just the way you like it!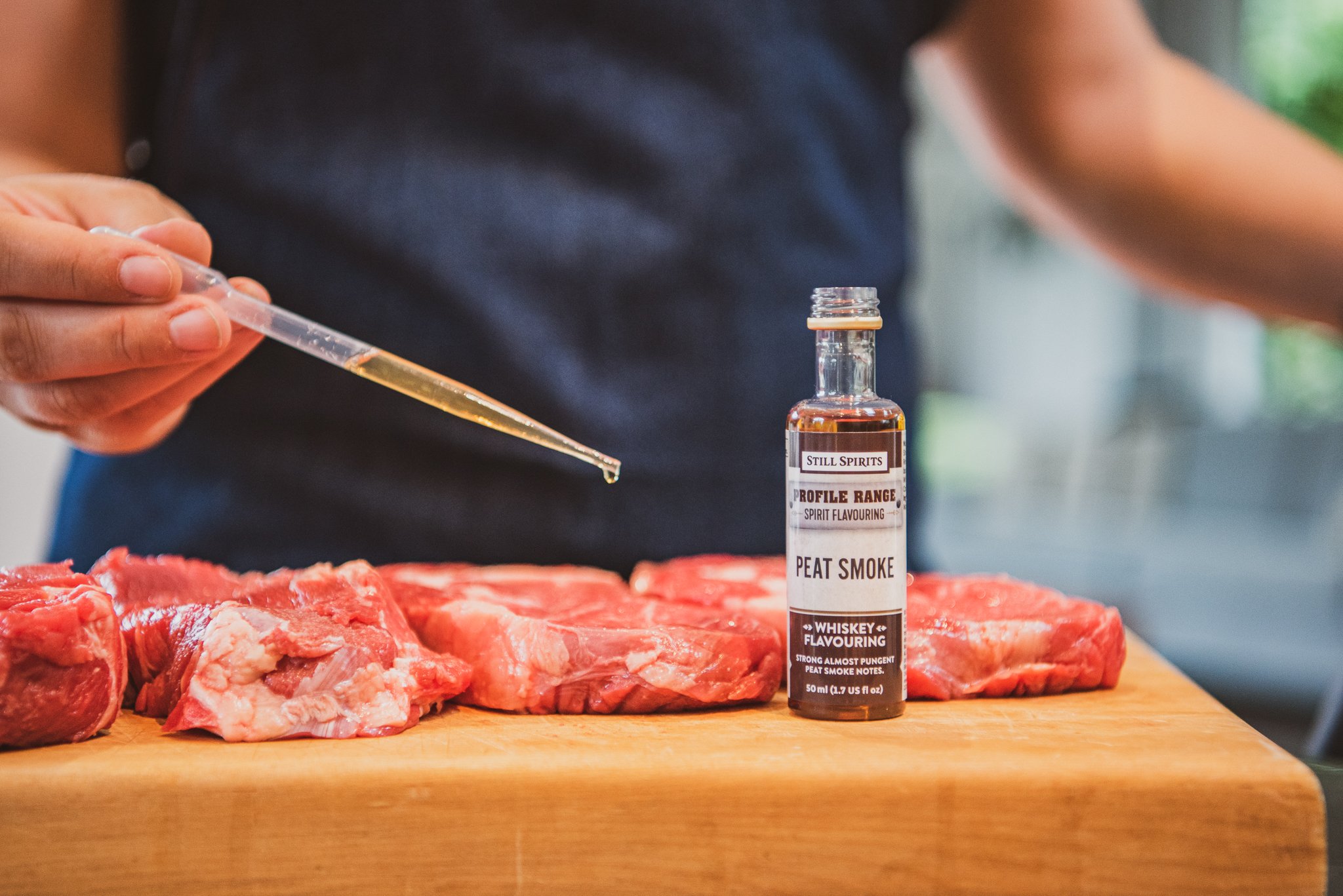 FOR THE BBQ SAUCE:
INGREDIENTS:
One small brown onion
Two cloves of fresh garlic
2 tablespoons of olive oil
200 ml ketchup
3 tablespoons Worcestershire sauce
1 teaspoon Dijon mustard
1 teaspoon Tabasco sauce
Juice of half a lemon
1 teaspoon malt vinegar
One pinch of dried thyme
Still Spirits Whiskey Profile Range Peat Smoke flavouring
---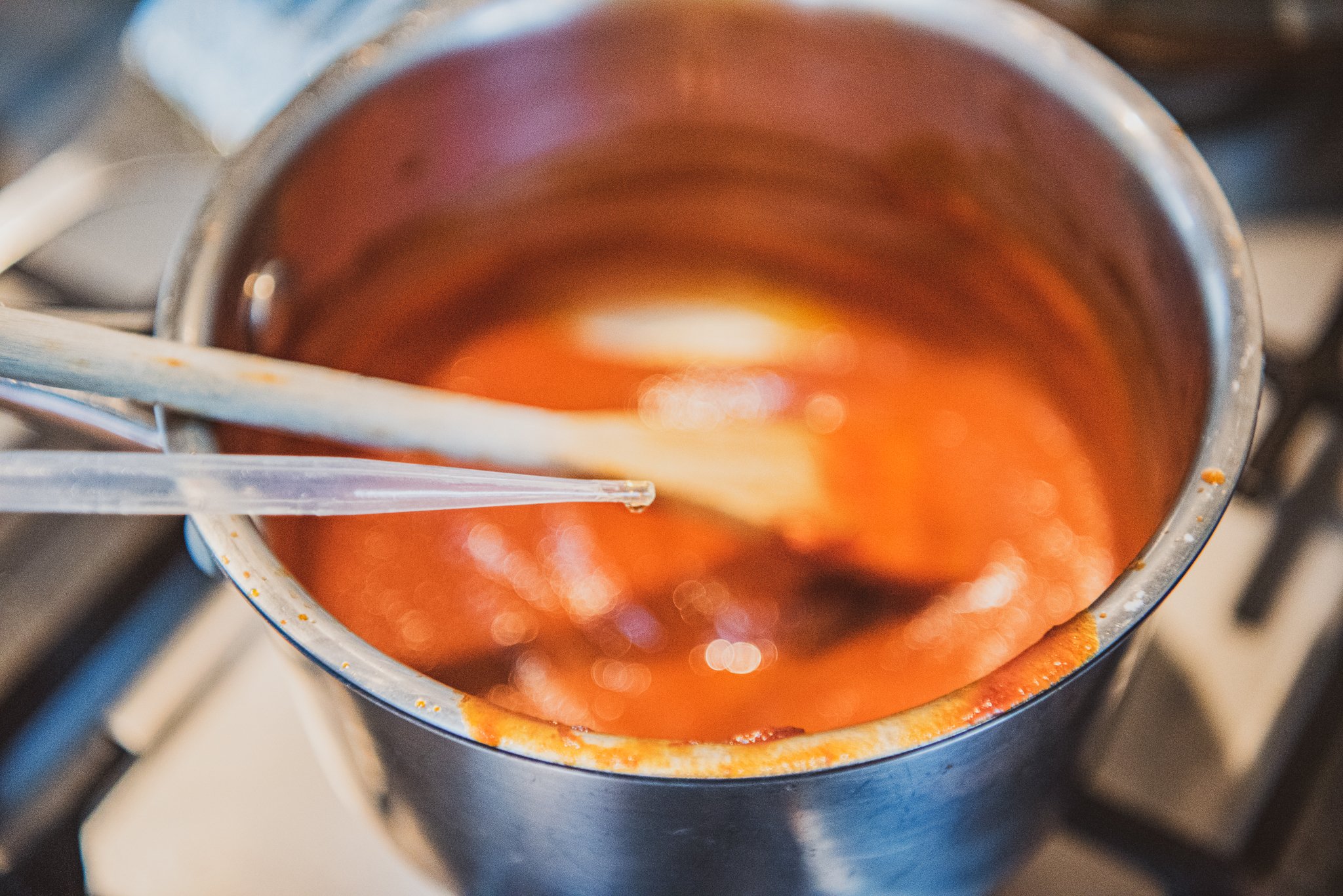 METHOD:
Finely dice the onion.

In a pan, combine olive oil and onion and cook over medium heat until browned.

Add the ketchup, Worcestershire sauce, Dijon mustard, lemon juice, malt vinegar, dried thyme and stir.

Set aside the sauce to cool.

Add cooled sauce and garlic to a blender and blend until smooth.

Place the blended sauce back onto a medium heat and bring to a simmer.

Add 12 drops of Whiskey Profile Range Peat Smoke flavouring.

Serve with your smoky steak!
---
Head to your local Still Spirits stockist to pick up your ingredients and get experimenting today!
Don't forget to share your creations with us on our Facebook page or tag us on Instagram. As always, if you have any questions, please feel free to contact us via social media, leave a comment below, or send us a message directly here.