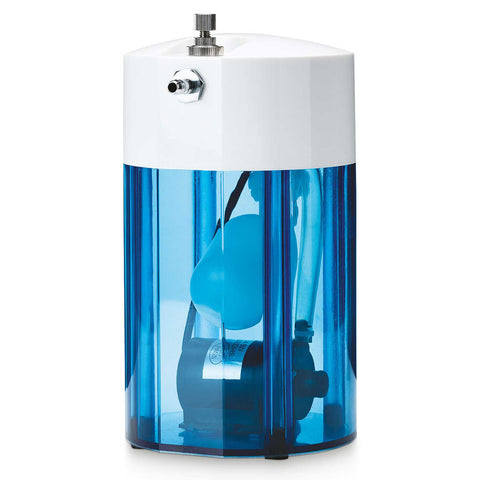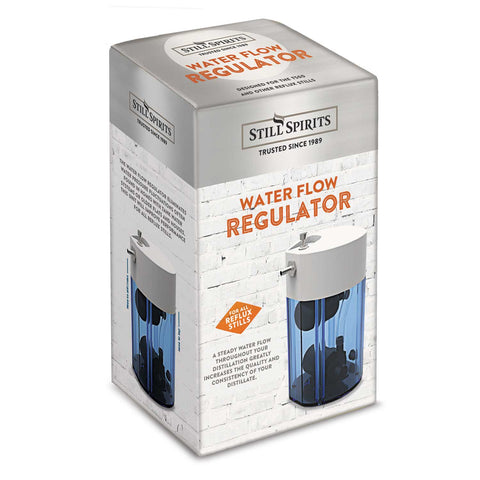 Still Spirits
Water Flow Regulator
The Still Spirits Water Flow Regulator is designed to perfectly control water flow when using the still.
Connect this device to your tap, let it fill with water, and you have a reservoir of water for your still.
The Water Flow Regulator includes:
Its own built in pump to supply water to your still.
A float valve to regulate how much water it holds.
A water flow controller, so that you can set it to the exact flow rate for your needs.
A cool reservoir to store up to 1 L of water.
Key Features
• Compatible with the T500 Reflux distillation system
Specifications
• This Water Flow Regulator can be used with any still that requires less than 1.8 L per min (1.9 US qt per min) of cooling water
Included in Box
• Water Flow Regulator with pump
• Tubing
• 2 x Hose clamps
• Tap adaptors for kitchen, garden, and laundry taps
• Power cable
Instructions
Still Spirits is a wholesaler of high-quality distilling equipment and ingredients to make your own homemade spirits. To purchase the products, please contact our highly knowledgeable network of stockists at homebrew and specialist stores worldwide. 
Support
Looking for answers? We've got them!
Learn more
Browse through our comprehensive Still Spirits Help Centre covering everything about our products and the distilling processes including FAQs, instructions, videos and more.