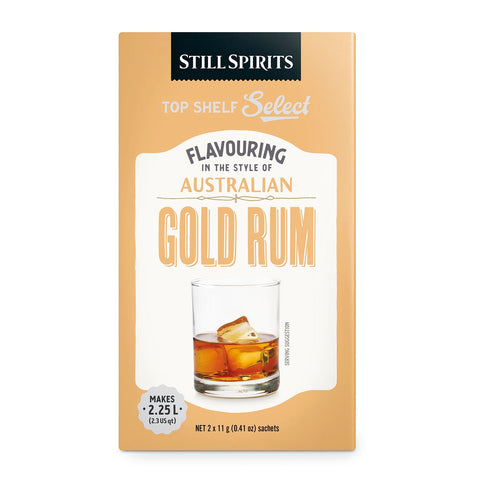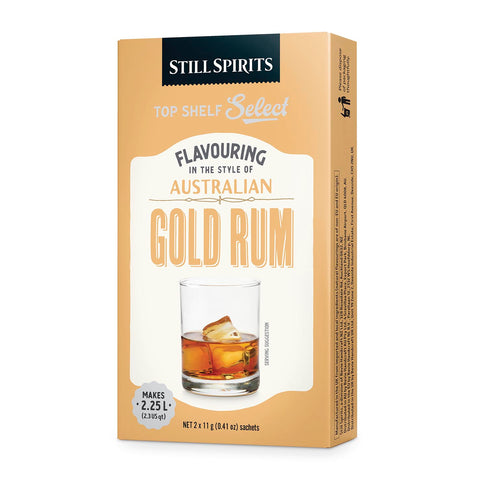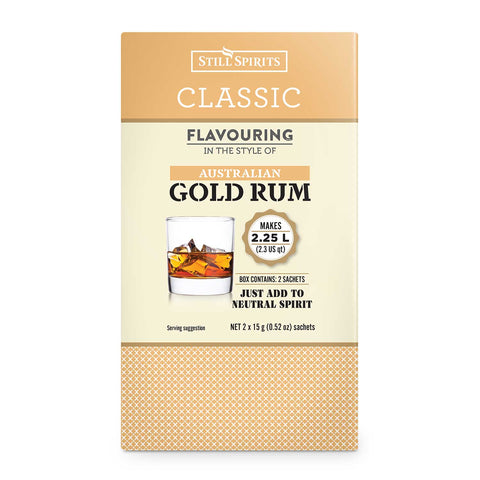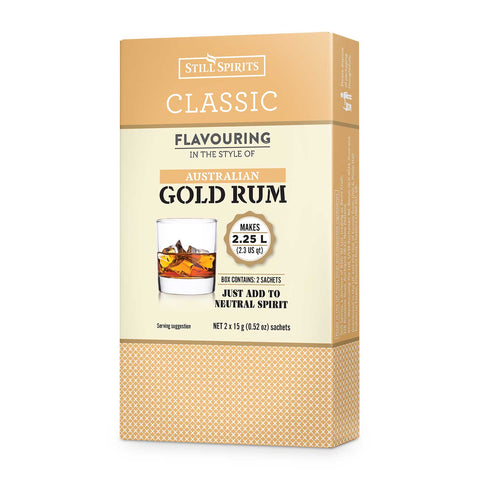 Top Shelf Select / Classic
Australian Gold Rum Spirit Flavouring
New look, Classic is becoming Top Shelf Select. Top Shelf Select is only available when Classic are sold out.
A rich molasses taste complemented by sweet vanilla and fruit notes. A subtle spiciness with a long, warm finish. Ideal for adding to a neutral spirit or vodka to create a premium top shelf taste experience.
Contents
Each pack holds twin sachets and flavours up to 2 x 1.125 L (1.2 US qt) bottles. Packed in the UK.
Mixing Instructions
Add the contents of one sachet contents to 1.125 L (1.2 US qt) of 40% ABV neutral spirit or vodka. Rinse out any remaining flavouring from the sachet with some of the alcohol.
Ingredients / Allergens
Natural flavourings, flavourings (barley, milk), water, humectant (glycerine), colour (caramel (E150a)).

Allergens included: Barley (contains gluten) and milk.
Still Spirits is a wholesaler of high-quality distilling equipment and ingredients to make your own homemade spirits. To purchase the products, please contact our highly knowledgeable network of stockists at homebrew and specialist stores worldwide. 
Support
Looking for answers? We've got them!
Learn more
Browse through our comprehensive Still Spirits Help Centre covering everything about our products and the distilling processes including FAQs, instructions, videos and more.