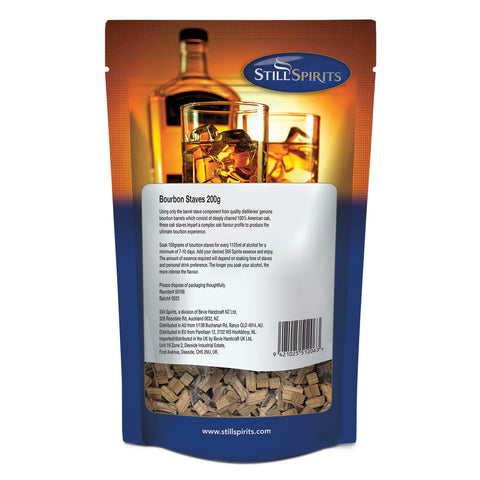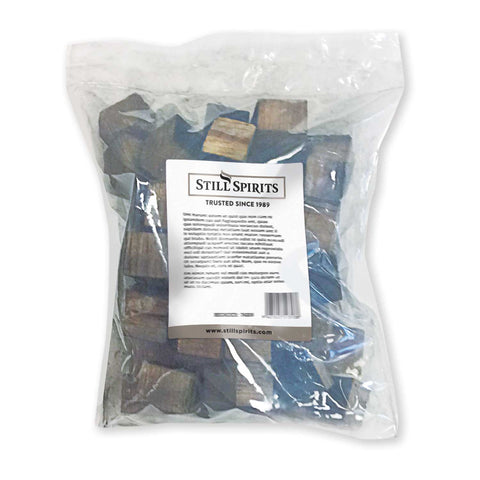 Oak Spirals & Chips
Bourbon Staves
Made from the barrel stave component of genuine distillery bourbon barrels, these staves consist of deeply charred 100% American oak. These oak staves impart a complex oak flavour profile to produce the ultimate bourbon experience.
Contents
Only available in Australia. Available in 200 g and 500 g.
Mixing Instructions
Soak 100 g of bourbon staves for every 1125 ml of alcohol for a minimum of 7-10 days.
Ingredients / Allergens
May contain traces of wheat and barley.
Still Spirits is a wholesaler of high-quality distilling equipment and ingredients to make your own homemade spirits. To purchase the products, please contact our highly knowledgeable network of stockists at homebrew and specialist stores worldwide. 
Support
Looking for answers? We've got them!
Learn more
Browse through our comprehensive Still Spirits Help Centre covering everything about our products and the distilling processes including FAQs, instructions, videos and more.